The purchase of a photo booth is a wise investment, provided you make the right choice!
We have been manufacturing and marketing selfie booths for nearly fifteen years.
Made in France and CE certified, our two models of photo booths available for sale are "plug & play", easy to assemble and transport, stable, reliable, elegant, and customizable. Discover the Photoshaker and its little sister, the SMART, our discounted selfie booth.
Discover our 2 photo booth models
The affordable and lightweight selfie booth, easy to set up anywhere
The high-performance, elegant and customizable photobooth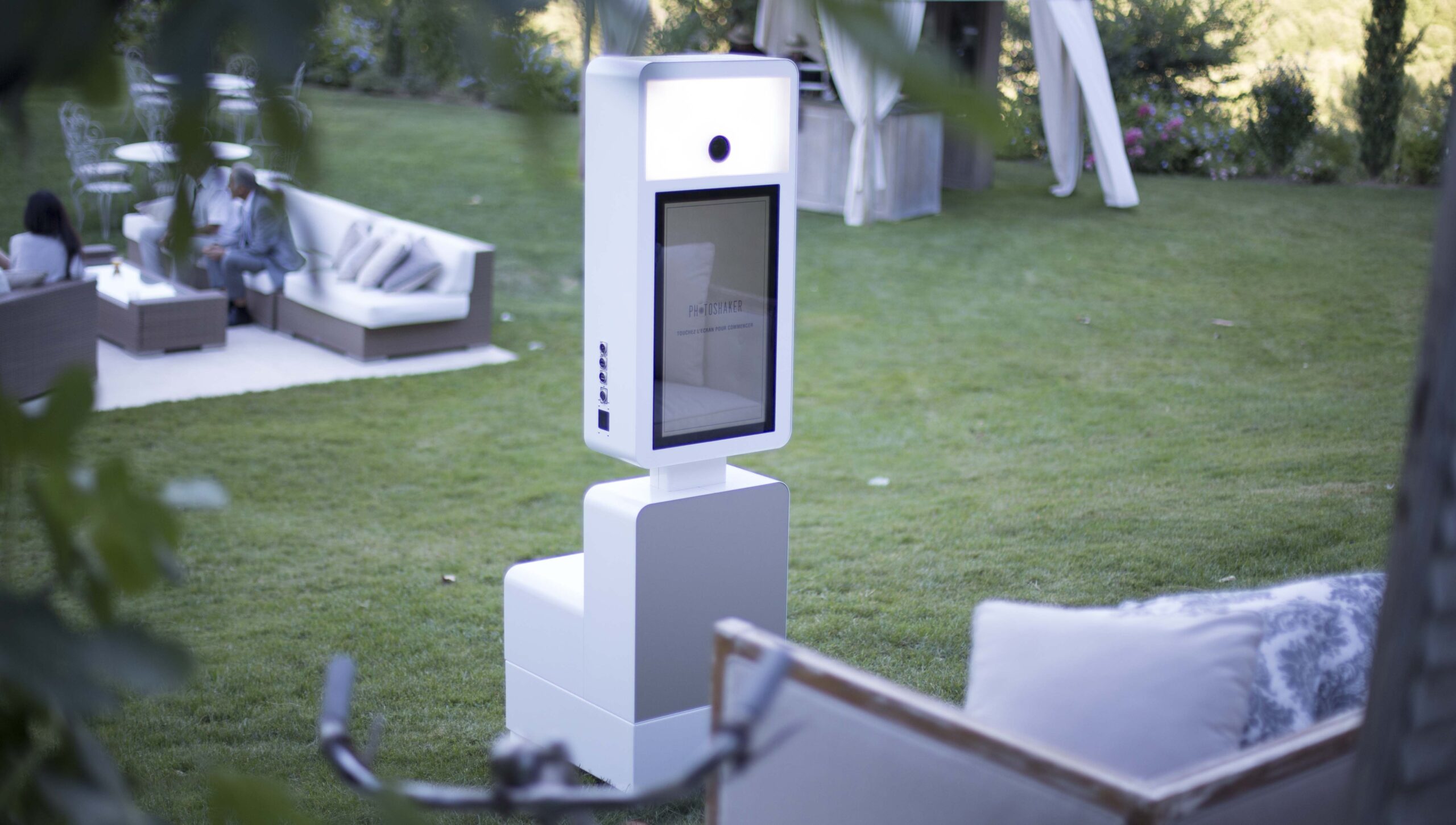 Are you a photographer, entertainer, or event organizer, and you want to buy a quality photobooth?
Do you want to start a photobooth rental business?
Do you want to equip your retail store, reception venue, or any other public place?
Buying a photobooth will allow you to offer your customers an entertaining and original addition to your services.
The ease of transport and assembly of our photobooths (Photoshaker and Photoshaker 'Smart') are assets that will make a difference.
And for your professional clients, the simplicity and low cost of customizing the photo booth will help you close sales.
The refined aesthetics of our professional photobooths will allow you to easily integrate them into any location.
The standard Photoshaker is available in black or white and works well both standing and sitting.
Explore many possibilities
For those more comfortable, you can explore the many possibilities of the Photoshaker and Smart photobooth software (DSLR Booth) on your own, or choose to install other dedicated photo booth software.
For those less familiar with using such tools, our support service will be there to assist you.
Our optional support services will provide you with even more comfort and security:
Help with using the software
Loaner machine in case of breakdown
Discounted rentals if you need multiple photobooths occasionally
Depending on your investment capabilities, we also offer long-term rental options with a buyout offer.